SCC Building 7 Renovation, Jenkins Wellness Center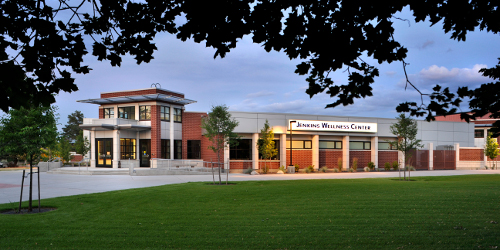 DESCRIPTION:
This project included remodel of the existing Science building to incorporate the following functions:
Radiology Technology and Biomedical Equipment Technicians.
Student Health and WellnessCenter.
Physical Education and Speech.
Computer Services Department.
The Computer Services Department remodel included a new data room to house the relocation of the campus servers. The Radiology Technology included infrastructure for multiple imaging devices including X-Ray, MRI, and CT Scan devices. LEED Gold.
LOCATION: Spokane, Washington
FACILITY SIZE: 35,000 square feet
CLIENT: Community Colleges of Spokane
DELIVERY METHOD: Design-Bid-Build (DBB)
CONTRACTOR: Bouten Construction – Spokane, Washington
ARCHITECT: Deneff Deeble Barton – Spokane, Washington
SERVICES PROVIDED: Electrical System Design