Okanogan County Courthouse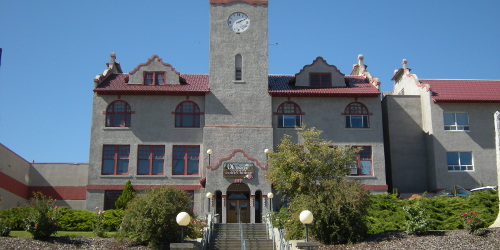 DESCRIPTION: Design of electrical systems upgrade and remodel to accommodate HVAC system remodel, which included replacement of the existing oil boilers with electric, new fan powered VAV boxes, and air handling units. Design encompassed modifications of the existing electrical switchboard and distribution system, along with customization of the emergency power system. Design also included fire alarm system replacement and the addition of an access control system. The Courthouse is listed on the National Historic Register.

Photo by Joe Mabel. This work is licensed under a Creative Commons Attribution-ShareAlike 3.0 Unported License.
LOCATION: Omak, Washington
PROJECT SIZE: 45,000 Square Feet
CLIENT: Okanogan County
DELIVERY METHOD: Design-Bid-Build (DBB)
ARCHITECT: Beaman Architecture – Portland, Oregon
SERVICES PROVIDED: Electrical System Design