Lakeland Village Campus Nurse Call Replacement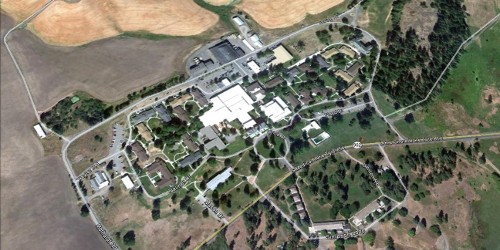 DESCRIPTION: :akeland Village is a state operated 24-hour facility that provides all facets of training, education and health care for about 250 individuals with developmental disabilities.
Lakeland Village is federally certified for 60 Nursing Facility (NF) beds and 190 Intermediate Care Facility/Mental Retardation (ICF/MR) beds.
This project included design of nurse call systems for the South Campus licensed facilities, along with central reporting of each building's systems. Project design included modifications to the existing campus fiber optic network.
LOCATION: Medical Lake, Washington
FACILITY SIZE: 12 Campus Buildings
CLIENT: Washington State DSHS
DELIVERY METHOD: Design-Bid-Build
ARCHITECT: DeNeff Deeble Barton Associates – Spokane, Washington
SERVICES PROVIDED: Electrical and Electronics System Design